Remember him shouting an QT. almost ordering the High court judges that " SO THEY WILL HOLD"
Well the judges didn't like being told what to do so they came back with a big
Todays results were are disaster for these useless incompetents and especially for the so called PM.
Deputy PM and leader of the Nats is gone along with 4 others. All members of the Coalition or greens. Not 1 labor person has been found to be in breach of the rules despite I am guessing some pretty thorough digging by the opposite side
The Govt still has a Majority because the speaker can vote in case its a tie and I don't think he would go against his mates.
All this on top of cashgate and the failed AWU raids.
IT sure is a exciting time to be alive Mal.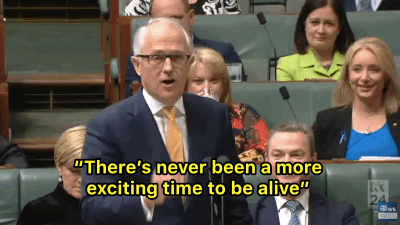 wanker