The redoubtable PJF – a stalwart of the ALP, The Pub, and a really nice person – offered this take on his and his even more redoubtable OH's (please don't be offended – it's meant in the nicest possible way!) take on the Prezzy election over there. Thank you so much, PJF, and thank you also to PJF's OH for keeping him up to the mark.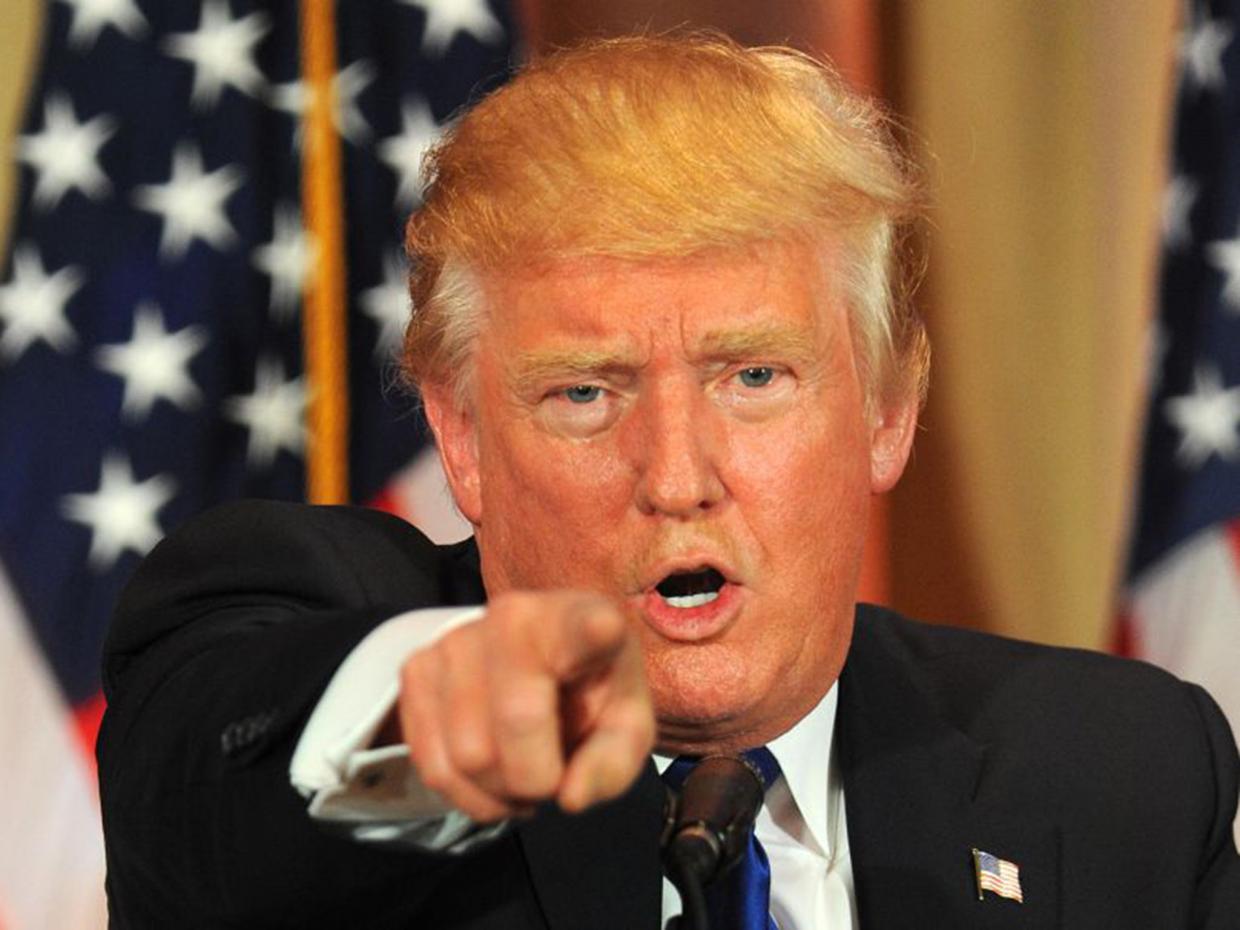 I have recently returned from an eight week visit to USA. In the course of this trip, I had an opportunity to observe the Presidential contest at closer quarters – although in the internet age that isn't such an obvious advantage. However, reading newspapers in real time, observing the television ads, and talking with some non-random citizens offered some insights. It certainly firmed up my own assessments as well as suggesting some explanations for the rise of Trump, something I thought incomprehensible before I left Australia.
I arrived in New York during the Democrat convention in Philadelphia, and was able to observe the coronation of Hillary Clinton and a highly successful, carefully stage-managed, event. Michelle Obama, Bill Clinton, and daughter Chelsea provided rousing speeches. The show was stolen, however, by Khizr Khan, the father of dead Muslim soldier Humayan Khan. Khizr's dignified powerful speech encapsulated multiple themes which the Democrats were seeking to highlight and had the bonus of inducing a reaction from Donald Trump which should have further discredited the Republican nominee.
That this series of events is now essentially forgotten demonstrates the speed of the contemporary news cycle and the difficulty of nailing the Donald before his perpetual motion machine moves on to its next bizarre offering.
As I left Australia at the end of July, my expectation was that Clinton's success was as certain as any political event three months in the future. Since that time, the progress of the campaign has caused my confidence to ebb, although I still think that Hillary will win. When the tide was running in her favour and seemed irreversible, a landslide in the order of 350+ electoral college votes seemed attainable, with states like Arizona and even Utah being considered as possible Democrat gains. Since then an inexorable trend has reduced expectations to the point where 300 votes would be a triumph, and the focus now is on sandbagging the States which provided Obama with his 2012 majority.
The significance of the eventual margin lies in the direct consequences for the concurrent elections for Congress where intransigent Republican majorities in the House of Representatives (virtually impregnable) and Senate (in the balance) have caused such frustration for President Obama. The hostile Congress is the major reason for the disappointment many feel with the Obama Presidency – although that is unjustified and unfair in my view. If Clinton were to have a decisive victory, she would be likely to assist Senate and House Democrats to take seats; as well the dynamics of the contest would shift in the Democrats favour, and even if the Republicans retained a majority in the House (which is almost certain because of the gerrymandered boundaries), they would be under pressure to be more co-operative. It is also possible that a thorough Republican defeat in the context of their ragged Presidential nominating process would pose a serious threat to the viability of the Republican Party.
With the revival of Republican prospects, the possibility of this existential threat has receded, if not disappeared, and the hostile elements of their Party, far from feeling chastened, will be emboldened, reaffirming that their resistance remains a politically effective approach.
While the polls are the obvious indicator of Clinton's deteriorating position, impressions formed from various casual encounters with people during my travels have also influenced my more sober view at the end of September. Our first hint that Hillary's position wasn't impregnable came at a dinner party at the home of a mid-west academic. Our hint that we considered Trump was a lunatic was met politely, but clearly the view was not endorsed by our intelligent, educated company. Many of our other travelling companions evinced highly conservative attitudes – fiscal stability concerns particularly in evidence. I should note that these people could not be considered representative of the electorate, as they were typically older, relatively affluent and disproportionately religious. Nonetheless, they were expressing concerns which have considerable potency among Americans. One politically engaged citizen said (jocularly, I think) that he was proposing a write-in nomination for Margaret Thatcher, which betrayed his prejudices as well as his disaffection with both major party candidates. This individual subsequently indicated his particular hostility to Trump which suggested that he was likely to be a reluctant Clinton voter come 8th November. The other factor which emerged in these encounters were visceral attitudes to Hillary Clinton, who acts as a lightning rod for hostility (about which more discussion below).
A waitress in a hotel restaurant in Las Vegas hesitated momentarily when I asked who she would be voting for, but then unequivocally pronounced herself a Republican and a Trump voter. That was somewhat unnerving as she is a relatively low-paid worker in a swing state. The offset was the airport worker at Vegas who was definitely in the Hillary camp. I also recall the New York suburban Italian-American woman who revealed her remarkable hostility for Hillary, and her willingness to make allowances and wishful thinking about Trump. Her small (family) business seemed to be her politically determining characteristic. More encouragement came when I encountered two thirty-something women from Connecticut (finance industry workers) in a queue in the breakfast room at our hotel; both were adamant "Hillary's our girl".
Typically, just about every non-American who expressed an interest in the election would be a Clinton voter, if they had the opportunity, and for the most part they expressed bemusement that Trump was even competitive. It is a frustration for those of us who live in other countries that American elections impact on us, but that we don't have any opportunity to vote or even influence the outcome.
So why is the Donald even remotely plausible? My professional prejudice is that economics decisively influences political attitudes, but people's self-perception is also important. Twenty or thirty years ago most Americans had no doubt that their country was the best in the world and other than those at the bottom of the socio-economic heap, most felt confident and secure about their personal circumstances. However, economic developments since and the decline in national prestige and command have left many Americans less personally secure and less confident about the future. The particular cohort which is Trump's most reliable source of support, white males without college degrees, have been particularly hard hit by these economic developments. They also are susceptible to simplistic identifications of scapegoats for their troubles – immigrants, women, Muslims. At the same time, the vast majority of the population has experienced virtually static real wages and reduced job security with declining confidence about the future prospects of their children.
Paradoxically, the apparent tightening of the contest may be a significant asset for Clinton. Given the evident hesitation among her supporters, the clincher might well be that the uncommitted when confronted with the real prospect of a Trump Presidency will vote for Hillary, notwithstanding their qualified support. If it appears that she is headed for a relatively comfortable victory, the temptation will exist for reluctant supporters to either sit it out or flirt with either the Libertarian candidate, Gary Johnson, or the Greens' Jill Stein. This coupled with her superior GOTV apparatus should be sufficient to get her across the line, although the GOTV campaign is also likely to be more successful if there is a perception that the contest remains tight. Both the enthusiasm of the volunteers and their ability to get the voters out will depend on the perception that the race is in the balance. The difficulty of converting the potential Hispanic support into Democrat voters was explored in this recent article in the NYT Magazine.
I alluded earlier to the hostility which Hillary arouses. This has a certain familiarity for Australian progressives who lived through the excoriation of Julia Gillard. However, unlike Julia, Hillary does not enjoy the intense support of a minority, as even her supporters tend to express reservations. Her situation is also complicated in a voluntary voting system, particularly one in which significant barriers are put in the way of those who are potentially her most reliable potential voters.
A columnist in the Chicago Tribune in August saw a parallel with a gubernatorial election in Louisiana in 1991, when David Duke of KKK notoriety challenged Edwin Edwards, a long-serving Governor who had a reputation as (at least) borderline corrupt. A popular bumper sticker, which was anti-Duke rather than pro-Edwards, read "Vote for the crook, it's important." While the Tribune writer was alluding to Clinton's unpopularity rather than implying corruption, he saw an element of analogy between that Louisiana election and this year's presidential contest as one where voting anti-Trump was a more resonant message than supporting Clinton.
The other factor which goes some way to explaining Trump's support is the superficial attraction of the simple solution. Unfortunately, Mencken's view "that there is always a well-known solution to every human problem – neat, plausible and wrong" has scarcely any currency these days, especially among those whose interest in politics is limited to knowing what a terrible job they're all doing and how government is the problem.
The first debate has reinforced my view that Clinton is on track for a victory by a small margin. I think the debate demonstrated to anyone undecided that there is only one qualified candidate. Hillary's understanding of the issues, her policy proposals, and her ability to manage the demands of the position is light years removed from that of her opponent. Undecideds at this stage more probably refers to voters who are questioning whether they will bother to vote at all as well as those unhappy with either major party candidate and seriously considering a vote for Johnson or Stein. Clinton seemed to successfully disarm at least some of the hostility which she arouses and to reassure waverers as to her competency.