The press release, then the Twitter storm.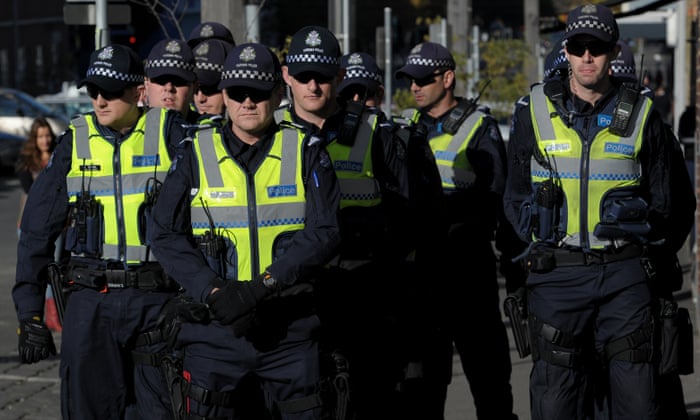 (Image Credit: Police will have 'particular focus on people travelling to, from and around the CBD'. Photograph: Julian Smith/AAP)
From Formidable Fortitude to Farcical Force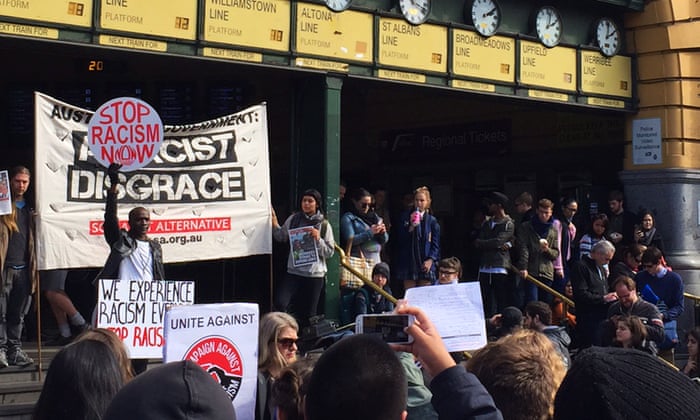 (Image Credit: About 200 people protesting against the Australian Border Force operation block the intersection of Flinders Street and Swanston Street in Melbourne on Friday. Photograph: Melissa Davey for the Guardian)
has me wondering how soon it will be before a few "leaders" – you know, the ones whose family names start with a-a-a-a-a-a-a-a, *duh1*, and quis quaed – become
(Image Credit: Okokchina )
Most annoying – moi was really looking forward to being dragged into the paddy wagon dressed something like this:
(Image Credit: Styloss)
(and I would, too.)
What's (and who's) next for this flock of imbeciles?
(Image Credit: Pinterest)