(Image Credit: The Guardian)
During questions after his extraordinarily flaccid speech (I suppose it might be useful if you suffer from insomia), Our Dear and Fearless Leader the embattled Prime Minister (my eternal gratitude, Mr Brissenden) confronted his colleagues regarding leadership change both covertly and not so covertly. This is one of his not so veiled responses:
It's the people who hire and frankly it's the people who should fire.
Katherine Murphy's summary of his National Press Club Address is as follows:
Abbott used Labor's record to remind colleagues it's the Australian people who should "hire and fire" the leader.
He has not considered resigning.
He believes he has the confidence of the partyroom.
He dropped his paid parental leave scheme and flagged reform of childcare, without detail.
He flagged a small business tax cut of at least 1.5%.
He promised not to change the GST without bipartisan support.
He would not take a knighthood if it were offered.
while Aguirre's analysis is much closer to what the embattled Prime Minister really meant:
Sure, sure I beat you up, and I lied to you, I don't listen to you or your petty problems. I promised I would change and I didn't. I get defensive when you ask me questions. I said I was going to fix all those broken things and I never got around to it. And yes, I've pissed the neighbours off and you cant hold your head up in public any more. I accept all that. I accept it. I accept that I'm not reliable. I know you're miserable and depressed and if I have in some small way contributed to it I accept that. But this year will be better, I promise. It won't be like all the other ones. And you married me so you can just shut up and get on with it, never said I was perfect. You'd be lost without me, and you've never had it better. And look, I bought you some flowers so quit your griping. All right, I will bring you some flowers, I forgot.
The troops were very impressed
I fully support the PM http://t.co/SDCOvuMWqB—
Drew White (@andrewwhiteau) February 02, 2015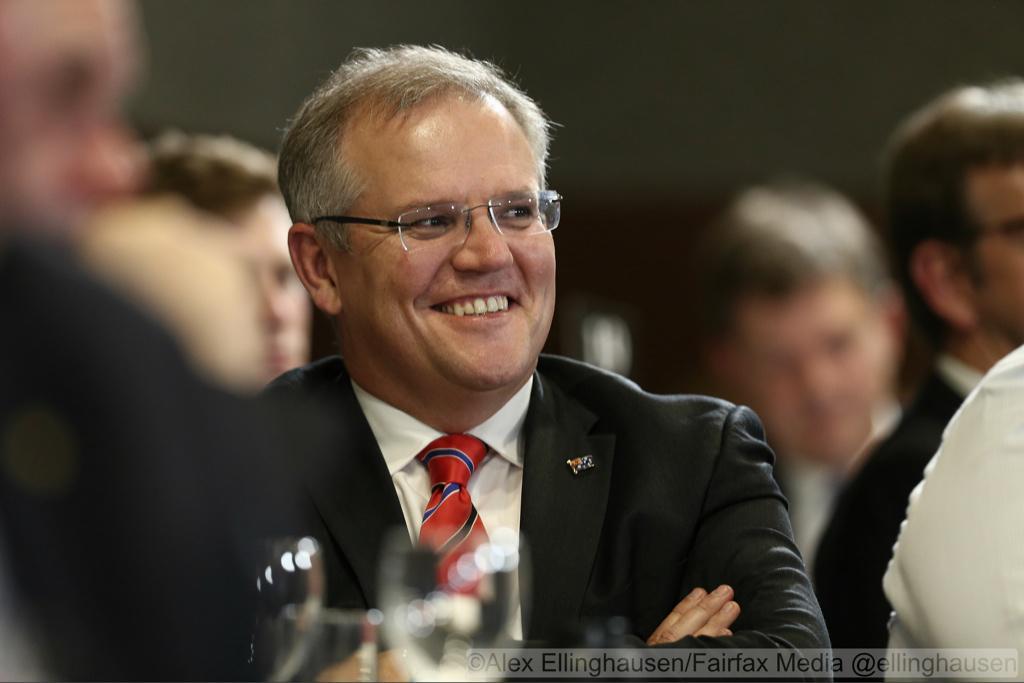 Tony Burke is on the money:
I will leave the final word to Aguirre, with his critique of the Canberra Press Gallery:
You might have noticed that, no matter what dodgy claim Abbott made, no matter what dodgy numbers he brought up to support those claims, not one journalist picked him up on them. The closest we got was Mark Riley with the 'collegial' stuff, which is more a question of redefining his words to describe himself than anything else. On facts he was left untouched.

None of them do journalism as such. They do commentary. And their commentary mostly relies on whatever they're told in press releases. Examining claims seems to be beyond their brief. All they can do is comment on the impact those claims have on polling. As far as they're concerned, if a lie gets told and it gains general acceptance, that's good politics.

It's almost impossible to run an economy properly without some scrutiny and analysis. Otherwise it just runs off in any direction the government thinks it can 'sell' regardless of effectiveness. It's why Abbott still sounds like he's campaigning in 2013. They're all just lines he knows have worked in the past. Pretending that the slogans he used to swing opinion in the past are still effective in the present is an Abbott hallmark.
Well played, all Pubkateers!