Hello once again patrons to another edition of Friday Night Raffles.
In light of the one of the most monumentally stupid idiotic remarks a so called Prime Minister of Australia could make I give you a little montage of how it has received.
The Idiot gets the ball rolling. What a tool
Putin hears about it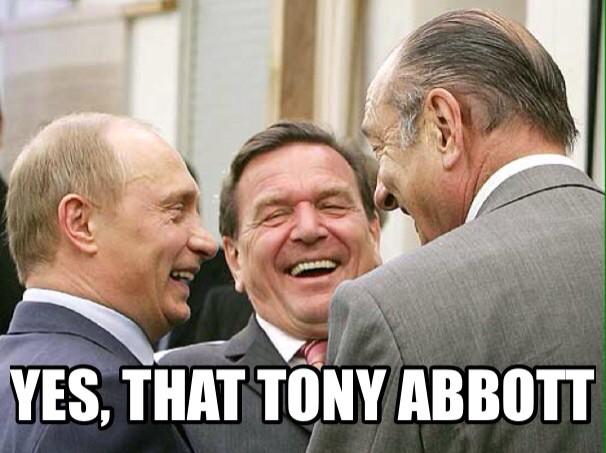 After changing his undies from uncontrollable laughter he responds
The Russkies don,t seem too happy with The Idiot,and suggest he may be diseased.
 
Maybe this will be another little nail into the coffin of the Stupid incompetent idiotic moron that sadly is the Prime Minister of Australia, The day he is gone cannot come soon enough.
BTW  It's Raffle Night And
As it is one of my favourite times of the year we will be having not just A Melbourne Cup Sweep but also one for the Caulfield cup Tomorrow and Cox Plate the following week .
I will post when the draw opens early on the sat morning. First in best dressed. Suitable prizes will be awarded to the winners .
Good Luck to all